From apparel to business cards, brochures, postcards, flyers and everything in between, Pilcher Creative Media can make sure your print project is completed in a timely and professional manner with creativity and perfection at the forefront of every piece. Each piece is custom branded with a clean design targeted to your audience.
Pick from:
• Business Cards
• Postcards
• Flyers
• Brochures
• Rack Cards
• Apparel
• Manuals
• Letterhead with Envelopes
• Post-It Sticky Pads
• Ask about other promotional materials!
We walk you through each project from concept to completion with your customer in mind. From color use to style and fonts, each design is specifically created to elicit a positive emotional reaction from your customers to have them coming back for your product or service time and time again. By creating top-notch designs for your business, you are making your brand memorable for your customers.
Pricing starts at $50.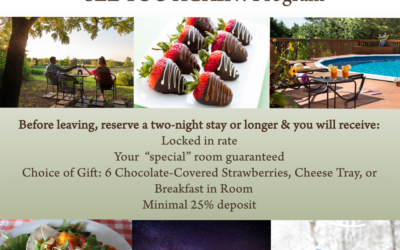 These rack cards were designed and printed on heavy stock, glossy paper for Cedar Crest Lodge in Pleasanton, KS.